The T-shirts are finally here!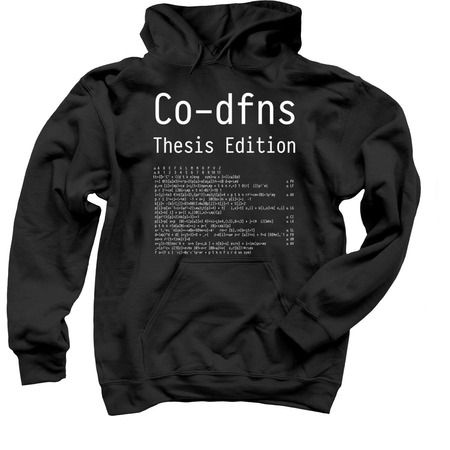 It's taken me a long time to put this together, but I've finally put together a small T-shirt shop! To start with, the initial product launch is the special Co-dfns: Thesis Edition t-shirts and hoodies, in celebration of the completion of my Thesis.
I know a lot of people have been asking about this for a while, and you're the first to hear about it. You can find the store here:
https://www.bonfire.com/store/arcfide/
I hope that you find something that interests you there. I plan to be putting more funny and coding/APL shirts up there in time, and maybe some other products as well, so that you can swag up your APL love. ;-)
Right now there should be a number of different formats and styles for everyone to choose form, and you should be able to get a number of different colors as well. The way the store is setup, the shipping can take a bit of time, so I apologize for this, but I tried to go for the store that provided the highest apparent quality and customer service, since I don't like cheap merchandise shirts that don't last. The provider that I used for my last shirt wasn't going to be able to give me the ability to provide a variety of colors and formats that could be shipped directly to everyone, so I'm going with this shop instead.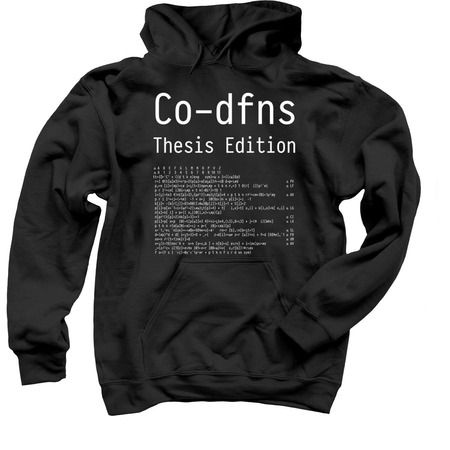 I hope you all enjoy the merchandise!